Went to 7/11 and mixed flavors in my little gift Slurpee.  It was nice, and will probably enjoy it next year too.  I usually just go to 7/11 for coffee.
I did follow the Slurpee with a trip to the gym.  I didn't do as much as I wish I could have, but I did lat pulls, and stretched out my bad shoulder.   A bit of triceps, and then just did treadmill for a little bit.  I may not say this later, but my shoulder fells soooo much better, best it's felt in ages, though less great than earlier.  I couldn't used as much weight as I used to or stretch my bad arm out fully, but feel I did what I could.  Next time I'll be able to do more.  (next morning – shoulder not as good, but better than before)
**********
Do you love Big Lots?  I do.  I've been waiting for this coupon to get a little club chair (or 2?) I like.
**********
I'm loving these at One Kings Lane.
*https://www.onekingslane.com/invite/jillratner8 (please use this link to join.  You'll get $15 and si will I)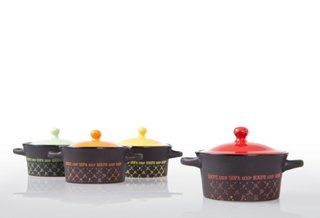 Global Amici