ShopNBC.com charges pretty high S & H, like $6.99 for a scarf, but, sometimes you can get free S & H with their credit card.  Might be worth the effort.  Also, don't take their container sizes too seriously.  Look at the videos to get the right size.
**********
In case you never noticed, I love looking through clearance sections.  I'm always excited to find a great buy, even if I already have the item and won't be buying it.  In this case I have one that looks just like this, but  by a different brand.  Very happy with mine.
Sabatier® 10.5″ Square Porcelain Enamel Cast Iron Grill Pan ShopNBC.com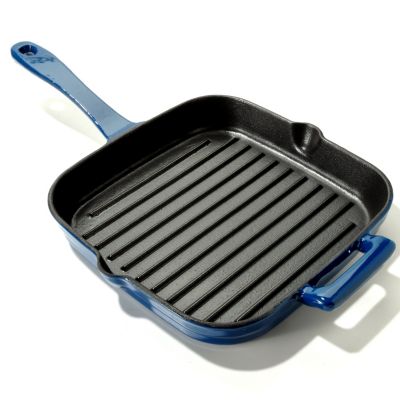 ***********
This one is also from ShopNBC.com.  I think this is super handy.  It has the lasagna pan and 3 food containers included, beside the insulated bag.  Wish I had room for it.  I could use a lasagna pan, but am holding out for the one that matches my Temptations yellow polka dot set.
Insulated Server w/ Casserole Dish and S/3 Food Containers ShopNBC.com